Flexible online classes for you to finally find your fluency.
THIS PACKAGE IS SPECIFICALLY DESIGNED FOR THOSE WHO NEED A FLEXIBLE TIMETABLE, WANT TO IMPROVE THEIR ENGLISH-SPEAKING SKILLS AND NEED TO CULTIVATE CONFIDENCE!
Ready for a FREE consultation? Let's start TODAY! 
Our free consultation includes: Completing a questionnaire + discussing your goals and challenges + receiving a consultation report.
A consultation session discussing your English challenges and needs
An emailed evaluation report
5, 10 or 20 hours of flexible ONLINE English classes with structured lessons catering to your needs
A variety of topics ranging from daily English to English for interviews, writing emails and presentations.
Access to an interactive platform
Access to all other material
Valid for 2, 3  or 4 months
Classes with experienced, passionate, and dynamic English teachers
Exposure to different cultures and accents
A feedback session and report
All from the comfort of your own home
Learn English easily with the FINDING FLUENCY PACKAGE!
Speak about topics that interest you and that make you WANT to talk!
Our approach is 100% Conversational.
You will learn and practice slang, idioms, common expressions, correct pronunciation and intonation.
All our lessons are 1 on 1 and  ONLINE, with dynamic native speakers, as many times as you want per week.
You will continually improve your English one relevant conversation at a time, with ongoing support & feedback you can trust!
Magnífica alternativa online para aprender, reforzar o mejorar el inglés.
Las clases son personalizadas y están adaptadas a las necesidades y el nivel de los alumnos gracias al estudio previo que realizan de manera individual y al feedback mensual para evaluar el avance y grado de satisfacción. Profesores nativos y profesionales de la enseñanza. Además de encantadores. Muy recomendable.
Mayte García-Izquierdo Bardo
Inglés sencillo de entender. Método pedagógico extraordinario para mejorar rápidamente resultados y el nivel.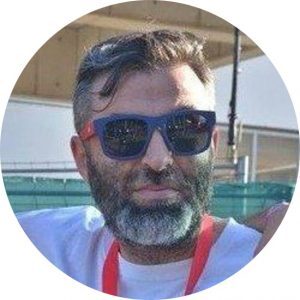 La única profe con la que estoy aprendiendo inglés después de 45 años. Gracias, Teacher!
Totalmente recomendable.
Lindri es una profesora buenísima, sus clases tienen un enfoque personalizado y sus métodos son realmente eficaces. Siempre busca innovar y propone nuevos retos, motivándote a practicar y a llevar el inglés a tu vida diaria. Hace un seguimiento continuo de tus puntos fuertes y puntos a mejorar, ayudándote a superar tus barreras y a lograr tus objetivos.
Además, es una persona maravillosa, las clases con ella son súper entretenidas y se pasan volando.
Join the Conversation. Get your FREE consultation!