Ready for a FREE consultation? Let's start TODAY! 
Our free consultation includes: Completing a questionnaire + discussing your goals and challenges + receiving a consultation report.
You've been studying English for years now but you are still frustrated and unable to follow and maintain an English conversation. You want to give your opinion about the latest news or talk about the newest English songs, series or movies ... but you are stuck. And you don't have the confidence to even try.
You want that work promotion but need good English to get it...
You would like to travel and meet interesting people and learn more about the world and all its different cultures...but you need English to start planning this trip.
You need clear and structured guidance and support to help you reach English fluency. You want to speak English clearly and confidently.  You want more opportunities... you want adventure. You want to be a confident English speaker. 
You are at the right place! My name is Lindri, founder and teacher of Roll your English online academy. A system that helps YOU improve your English speaking skills, strategically.
We have specifically designed a method making English relevant, meaningful and fun! How? Through our various services, we get to understand your needs and identify the obstacles that keep you from reaching English fluency. AS WELL as give you clear guidelines to HELP YOU overcome your obstacles.
Here you will ENJOY and EXPRESS yourself through REAL, RELEVANT and INTERESTING English.
So let's get started TODAY!
Download our Conversation E-book and start joining the conversation!
English tips for the week
DOWNLOAD your FREE 20 common English Expressions!
English is the most commonly spoken language in the world. One out of five people can speak or at least understand English!
English is the language of science, aviation, computers, diplomacy, and tourism – almost EVERYTHING. Knowing English increases your chances of getting a good job in or outside your country...
English is the official language of 53 countries and is spoken all around the world. So, if you're working in Japan, or travelling around Portugal, speaking English can help you have a conversation with people from all over the world. 
Lately the number of scientific papers written in English is more than the number of papers written in the native language of the researcher. Therefore, having a knowledge of English is incredibly important to those working in the scientific field…
The most popular TV shows, series and songs are written in English…thank you Hollywood. So if you speak English, you won't need to rely on translations and subtitles to enjoy your favourite books, songs, films and TV shows…you can actually SING THE REAL LYRICS!
Whether you're a business owner, student or employee, English is A-MUST-HAVE in the business world. Nearly all international business meetings are held in English…so if you want your voice heard…start Rolling your English!
Roll your English is an English language school that (mainly) helps Spanish-speaking students enhance, enrich and develop their English-speaking skills!
It is a system based on learning English FOR ENJOYMENT. FOR YOURSELF. FOR LIFE.
We have therefore specifically designed a method to make English relevant, meaningful and fun.
We help our students ENJOY and EXPRESS themselves through REAL and RELEVANT English.
Roll your English Online Academy's primary goal is to expose you to the beauty and fun of learning English, by making English relevant, memorable, and fun.
In our first session you will complete an English Language Evaluation, which will help you see exactly what you need to focus on in your English learning.
We focus on 6 fundamental elements that give you clear structures and guidelines in your English learning.
With constant support, feedback and learning strategies we make sure you Roll your English!
"Amazing English teachers. With a lot of experience in teaching. I think they are great teachers."
"It is the best way to learn English that I have found. It gives you the confidence to break down language barriers and make English comprehension and expression easier!
So the method is more than recommended!"
" If you want to learn English in a fun and encouraging way – contact Roll your English! You learn fast with tangible results! They have a methodology that is adapted to each person and for all levels. It is a lot of fun! Without a doubt!"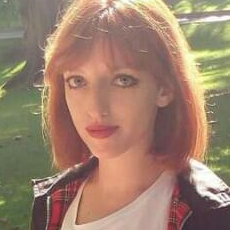 "A great experience – without a doubt. A really fun way to learn a language. See you soon, Roll your English!"
Ready for a FREE consultation? Let's start TODAY! 
Our free consultation includes: Completing a questionnaire + discussing your goals and challenges + receiving a consultation report.