Download our Conversation E-book and start joining the conversation!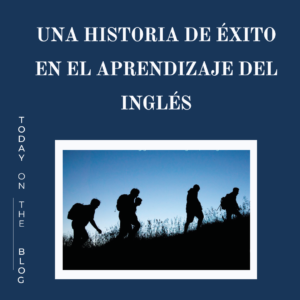 ¡Hola! Esta semana nos gustaría compartir una historia. Un estudio de caso sobre un estudiante que tuvimos y cómo cambió su mentalidad (y su nivel de inglés) durante un año.…
Read More
DOWNLOAD your FREE 20 common English Expressions!
Ready for a FREE consultation? Let's start TODAY! 
Our free consultation includes: Completing a questionnaire + discussing your goals and challenges + receiving a consultation report.