Lindri
Founder, Director  & Teacher
Hello there! And welcome.
My name is Lindri, founder and teacher of Roll your English Online Academy!
I grew up in Cape Town, South Africa but packed up and started exploring the world in 2012 after I completed a Postgraduate Degree in Education. I have been teaching around the world for more than 10 years. From Africa to Asia to Europe!
In 2018 I moved to Oviedo, Spain where I still live with my husband, and in 2019 I started Roll your English. A system specifically designed to make English relevant, meaningful, and memorable.
We are a team of dynamic and determined teachers that will encourage, challenge, and give you consistent and honest feedback to take your English from good to GREAT! And your confidence from little to PLENTY!
With dedication, consistency, and FUN; we make sure you Roll your English.
So, meet the team, and let's get started TODAY!
Sandy 
For Kids. For Life. For Business. For Exams.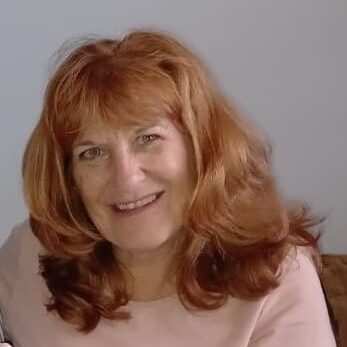 Hello ! My name is Sandy from the beautiful city of Cape Town, South Africa. Ten years ago, I started teaching English as a Foreign Language and have since developed a passion for being part of students' English language journey.
At Roll your English Online Academy, our classes are a mixture between fun and laughter, with thorough and detailed teaching.
I believe conversation is the most important tool that builds confidence and equips the students. And in our classes, we have some very interesting and lovely conversations.
Twaneke 
For Kids. For Life. For Exams. 

Hey! My name is Twaneke and I live in sunny South Africa. I always had the desire to help others, especially when they wanted to achieve a specific goal. English helps me, help you 😉
Our classes are specific to each student and what they need. I ensure that having fun and being interactive are key elements that will allow you to learn English more effectively.
I hope to meet you soon and that we can work together to have English become more enjoyable for you.
H! My name is Bruce, and I was born and raised in South Africa. I studied Education and have been teaching English for 21years.
My hobbies are singing and acting, and I have been very fortunate to act in leading roles in many Shakespearean plays, as well as numerous other musicals.
I am passionate about teaching! I believe my classes are fun, and conversation makes up a large part of what I do.  Also, my classes are very interactive. I hope to meet you soon so that I can assist you to achieve your journey to English fluency.
A warm South African HELLO! My name is Emma. 
I completed my Bachelor of Education in 2020.  With English being the Lingua Franca, I believe that it is the key to many doors that will be opened for you in the future!
And what better way than to start your English learning journey with us - a dynamic team who is able to accommodate all your English learning needs!
I am looking forward to meeting you and successfully play a "roll" in your English journey 😉
Christelle 
For Life. For Business. For Exams. 

Hello there! I am Christelle, born and bred at the southernmost tip of Africa in one of the most magnificent cities in the world, Cape Town.
My broad professional as well as personal experience, allows me to teach English in an effective and dynamic way. I effortlessly adapt my teaching techniques to meet the student's language needs.  I enjoy teaching both 1-to-1 and group-style online English classes of all ages and proficiency levels.
I have completed several related training certificates and specialize in General English, business, conversational, and exam preparation. I am proud to be part of this modern way of learning and expanding one's horizons.
Ready for a FREE consultation? Let's start TODAY! 
Our free consultation includes: Completing a questionnaire + discussing your goals and challenges + receiving a consultation report.